In this article, we will share about Ajay Devgan Family Tree and what they do now basically everything you want to know about them. Ajay Devgn is an Indian film actor, director, and producer who has left an imprint on Indian Cinema. His real name is Vishal Veeru Devgan. Later he changed his name from Vishal to Ajay and Devgan to Devgn after numerology advice. Devgn started acting in 1991 and came into the limelight after his film Phool Aur Kaante.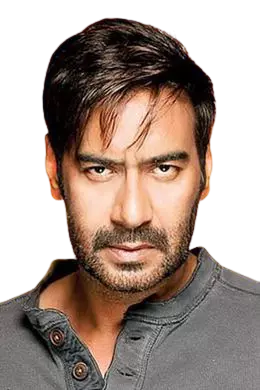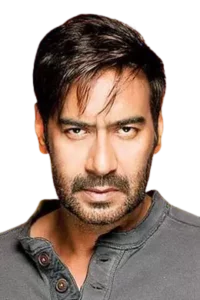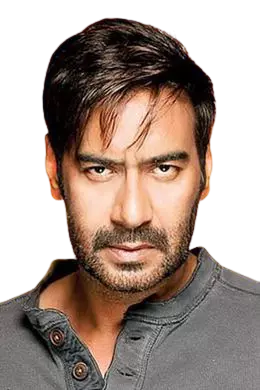 He is brilliant with his stunts by riding two bikes with his legs wide open. Which later in his life became his signature move. Ajay's father used to take him on set when he was shooting stunts for films and let me drive cars and other things. He also used to do stunts in his teenage and was very passionate about it. Ajay's father, Veeru Devgan, choreographed many stunts together in their earlier films like Phool Aur Kaante and many others.
He makes films with his own production house Ajay Devgn FFilms. The first film he produced under his banner was U Me Aur Hum in 2008. Ajay has won many awards for best actor at the National Film Awards for films like Gangaajal, Omkara, and many more. He also won a Filmfare Award for best supporting actor in Zakhm.
He has appeared in many blockbuster films like the Golmaal series, Singham series, Son of Sardar, and Shivaay. He has been nominated for several prestigious awards like National Film Awards, Filmfare Awards, Stardust awards. His films are known for their powerful dialogues and voice modulation, which he has got from his father, Veeru Devgan.
Ajay has received many awards such as Padam Shri, Best Actor, Best villain, a national award.
He was born on 2 April 1969. He likes cooking trekking. In the early '90s, we heard many stories of Ajay having an affair with Raveena Tandon and Karima Kapoor.
Ajay Devgan Family Tree

Ajay Devgan Family Members Name
Veeru Devgan
Veena Devgan
Kajol Mukherjee Devgan
Yug Devgan
Nysa Devgan
Neelam Devgan
Kavita Devgan
Anil Devgan
Wife – Kajol Mukherjee Devgan
Kajol Devgan is an Indian film actress who has done many Indian films. Her first film was bekhudi in 1992. Her father, late Shomu Mukherjee, was a filmmaker. Kajol is half Bengali and half Marathi. She does not know how to cook. However, her favorite food is pizza and spaghetti salad with olives.
Ajay met Kajol on the set of Hulchul for the first time. At that time, Kajol did not like Ajay at first glance. They fell in love when they did another movie, Gunda raj, in1995. After dating for a few years, the tie knot was on 24 February 1998.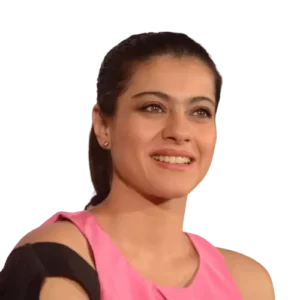 Ajay Devgan Family Photos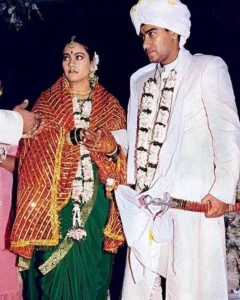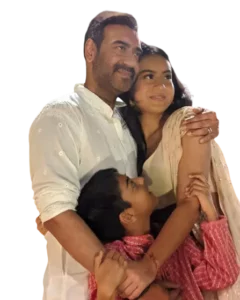 Ajay Devgan Children's
Nysa Devgan
Nysa Devgan was born on 20 April 2003. She is now 18 years old. She did her schooling at Dhirubhai Ambani School in Mumbai. She is a travel buff and loves to watch comedy movies.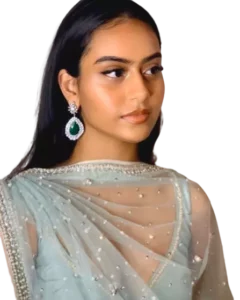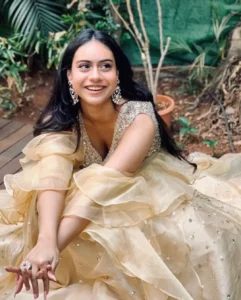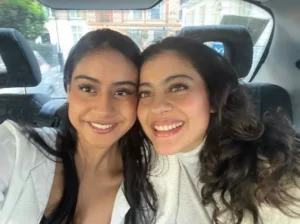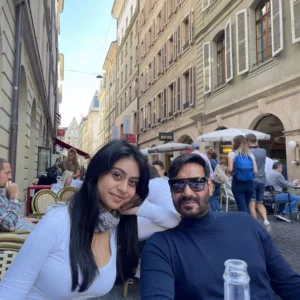 Yug Devgan
Yug was born on 13 September 2010. He is currently in school and is 11 years old. He is going to the same school as her sister, Dhirubhai Ambani school Mumbai.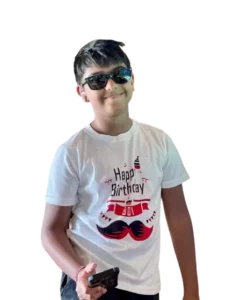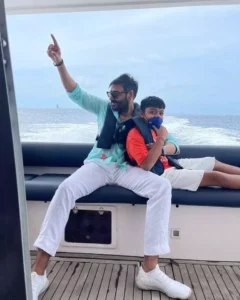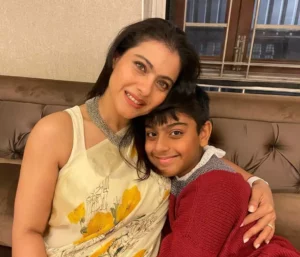 Parents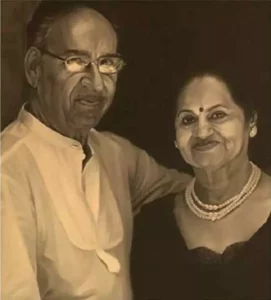 Veeru Devgan
He is widely known for his action direction. He also has produced films and directed as well. He was born in Amritsar Punjab. He received a lifetime achievement award in 2016. He left Amritsar at 14 years of age and came to Mumbai due to a lack of money and did not have a ticket. He had stayed in jail for one week. After that, he came to realize that life is not easy. He started washing cars and other side hustle. Slowly he started working on film sets and realized that becoming an actor is not his cup of tea, so he started learning material arts and then started his journey as an action director. He died due to health issues due to his age in 2019.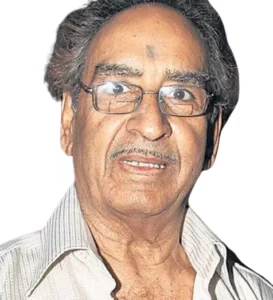 Veena Devgan
Veena Devgan is a film producer by profession. Her first debut as a film producer was Dil kya in 1999. She was born in 1948. She loves to listen to music, and now she is inclined towards spirituality. She was born and raised in Mumbai, Maharashtra.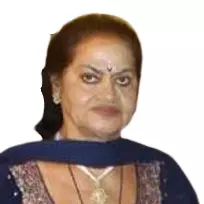 Other Famous Stars Family Tree
Anil Kapoor Family Tree

NTR Family Tree

Dharmendra Family Tree

Shahid Kapoor Family Tree
Sisters
Neelam Devgan
Neelam Devgan Gandhi is known for being the sister of Ajay Devgan. She was born in Delhi. Now have two beautiful sons named Aman Gandhi and Daanish Gandhi. She often spotted with Ajay Devgan on various occasions. Her oldest son is an assistant director and worked on multiple projects such as "The big bull," "Tanaji," and many others.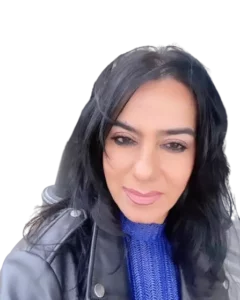 Kavita Devgan
Kavita Devgan is also Ajay Devgan's little sister. Not much information is available about her on any platforms, and the family also refuses to give any information about her.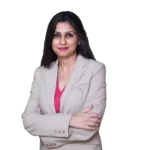 Brother
Anil Devgan
Anil Devgan was born in 1975. He was known for her direction and made his debut as a director in Raju Chacha. Unfortunately, he took his last breath on 5 October 2020. We learned this when Ajay Devgan Twitter shared that I lost my brother due to cardiac arrest.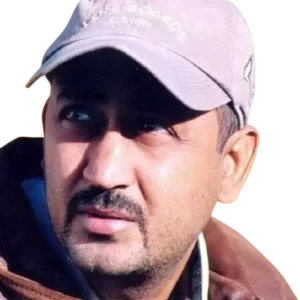 Summary
We hope that we have given you information about Ajay Devgan Family Tree with his Wife, Children, Family, and More. Ajay is one of the biggest stars in Bollywood. We wish that he lives long enough doing his work in films. For more follow him on